Cloyne (Clown) Oil Painting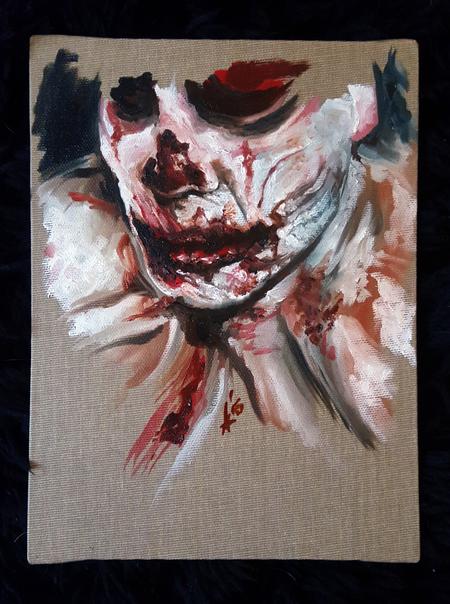 A quick two hour oil painting based off an image from the 2014 movie Clown. If you havent see it you definitely should, adds a horrifying origin story to clowns. First colour oil painting since i started painting around five months ago.
Painted on a 7x9" canvas board.