Ermac Mortal Kombat Tattoo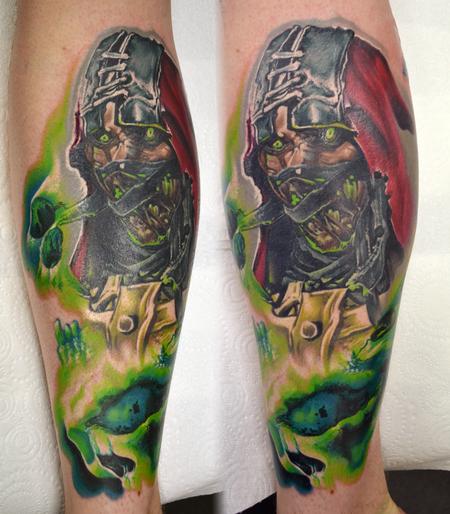 Continued this Mortal Kombat leg sleeve tattoo with a 2nd session on this Ermac portrait tattoo.
Ermac is full healed apart from the grey section of his hood which was done this session as well as the skulls / souls. Next session I'll add a Quan Chi portrait tattoo to the of side of the calf.

Keyword Galleries:
Color Tattoos
,
Evil Tattoos
,
Portrait Tattoos
,
Realistic Tattoos
,
Skull Tattoos
,
Body Part Calf Tattoos
,
Body Part Leg Tattoos
,
Evil Death Tattoos
,
Evil Zombie Tattoos
,
General Tattoos
,
In Progress Tattoos
,
Misc Tattoos
,
Oddities Tattoos