Healed Papa Emeritus Comparison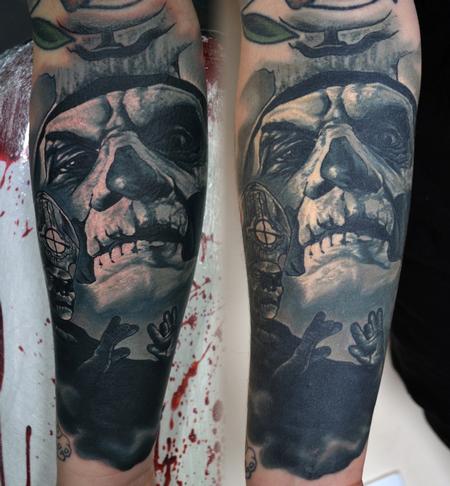 I'd completely forgotten to snap a healed picture of this Papa Emeritus II portrait tattoo until i remembered this morning.

The tattoo is now nearly four months healed and as you can see in the fresh photo the forearm was pretty swollen, so it sits far more natural now. Healed photo was taken under natural light.

Next up is filling the gap on the other side of this forearm.

Keyword Galleries:
Black and Gray Tattoos
,
Color Tattoos
,
Evil Tattoos
,
Portrait Tattoos
,
Realistic Tattoos
,
Skull Tattoos
,
Body Part Arm Tattoos
,
Body Part Arm Sleeve Tattoos
,
Celebrity Tattoos
,
Evil Death Tattoos
,
Evil Zombie Tattoos
,
General Tattoos
,
Misc Tattoos
,
Oddities Tattoos
,
Stand Alone Tattoos