12.13.15
Christmas and New Year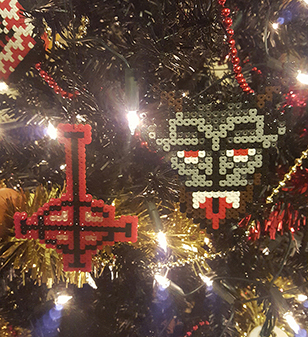 Merry Christmas, Happy Holiday or whatever you choose to call it!

With the holiday season approaching and the year winding down you cant help but look back on the year soon to end and forwards to the new forthcoming year. As of right now i am completely booked up for the remainder of this year and the first couple of months of 2016.
However, cancellations do happen this time of year, if your flexible and available at what could be short notice then please give Cosmic Tattoo facebook page a like and a follow. All cancellations are shared here so that everyone gets an equal chance.
My 2016 travel schedule has been uploaded onto the site and will be updated when any new tattoo conventions and guest spots are confirmed. I am already open for bookings at the current guest spots and conventions listed, prioirty goes to realistic portrait tattoos, dark horror portrait tattoos and macabre tattoos in any style.