Halloween 3 Season Of The Witch Mask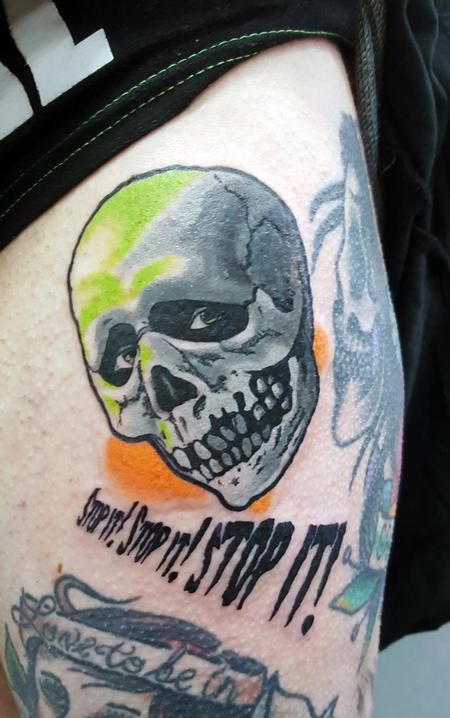 "It's almost time, kids. The clock is ticking. Be in front of your TV sets for the Horrorthon, followed by the Big Giveaway"

A cool piece from Halloween 3: Season Of The Witch. A brilliant film which is very under rated. I took a more stylised approach on this piece, aiming for a more graphic and simple look to the image.
Keyword Galleries:
Color Tattoos
,
Lettering Tattoos
,
Movie Tattoos
,
Skull Tattoos
,
Small Tattoos
,
Body Part Leg Tattoos
,
Misc Tattoos
,
Movie Horror Tattoos
,
New Tattoos
,
Oddities Tattoos
,
Stand Alone Tattoos