Silent Hill Nurse Cover Up Tattoo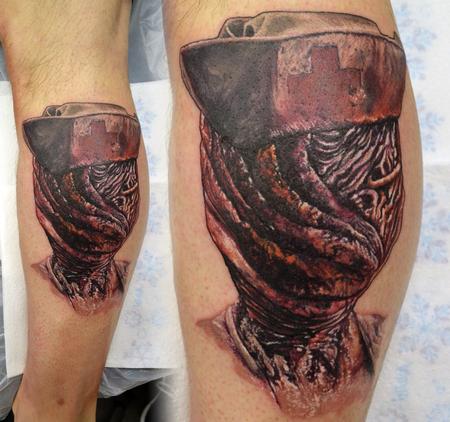 A blood splattered nurse from the video game and movie Silent Hill. There's a pretty considerable cover up in this one, on the day it was much larger than it had looked in the reference photos I'd been sent so it was quite a challenge. We pushed through and got it done though!

This is the first section on what will be a much larger Silent Hill leg tattoo.