Healed Night King Game Of Thrones Portrait Tattoo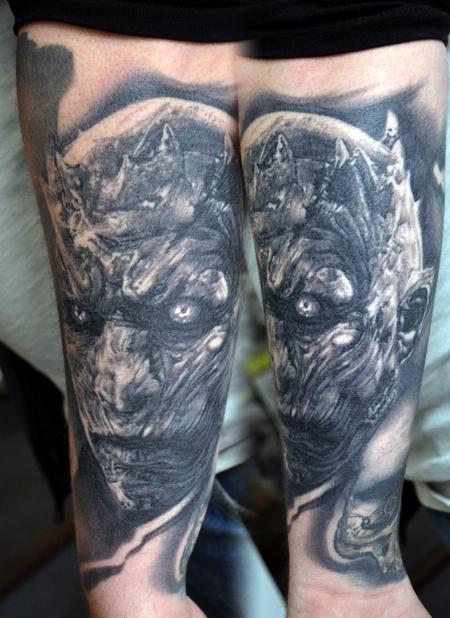 I grabbed a healed pic of this Night King portrait tattoo from Game of Thrones. I cant wait for the next season to start!

I'm going to be adding to this dark evil sleeve soon with a portrait tattoo of Chatterer from Hellraiser on the inner upper arm!
Keyword Galleries:
Black and Gray Tattoos
,
Evil Tattoos
,
Fantasy Tattoos
,
Movie Tattoos
,
Portrait Tattoos
,
Realistic Tattoos
,
Body Part Arm Tattoos
,
Evil Death Tattoos
,
Evil Zombie Tattoos
,
Half-Sleeve Tattoos
,
Misc Tattoos
,
Movie Horror Tattoos
,
Oddities Tattoos