Work In Progress Nature Floral Sleeve Tattoo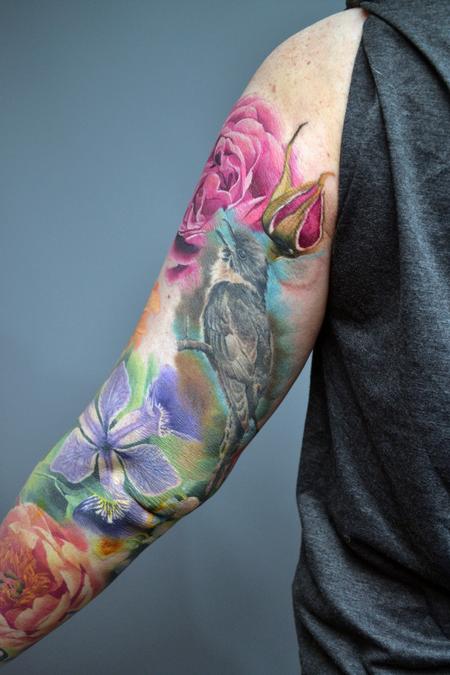 Another shot of this ongoing nature floral sleeve tattoo. Everything on the arm from the bird down is healed and nicely settled for a minimum of a couple of months plus.

A lot of fun working with this amount of colour and texture.
Keyword Galleries:
Animal Tattoos
,
Color Tattoos
,
Flower Tattoos
,
Nature Tattoos
,
Realistic Tattoos
,
Body Part Arm Tattoos
,
Body Part Arm Sleeve Tattoos
,
Flower Chrysanthemum Tattoos
,
Flower Lily Tattoos
,
Flower Rose Tattoos
,
General Tattoos
,
In Progress Tattoos
,
Misc Tattoos
,
Nature Animal Bird Tattoos