In-Progress Red Dead Undead Nightmare Backpiece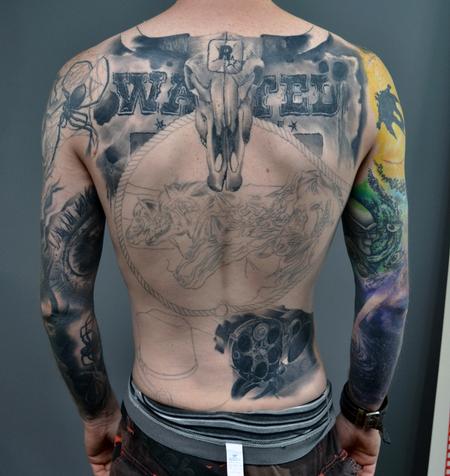 A quick progress shot of Russell's ongoing backpiece tattoo themed around the computer game Red Dead Depemption Undead Nightmare. This is currently 3 sessions work. One session to greyline the whole piece and a small amount of shading on the skull. Sessions 2 and 3 were shading the wanted poster and the close up of the gun barrell.

Really looking forward to carrying this piece on and getting it all finished.

Would love to take on more backpieces / full fronts!