Game of Thrones - Iron Throne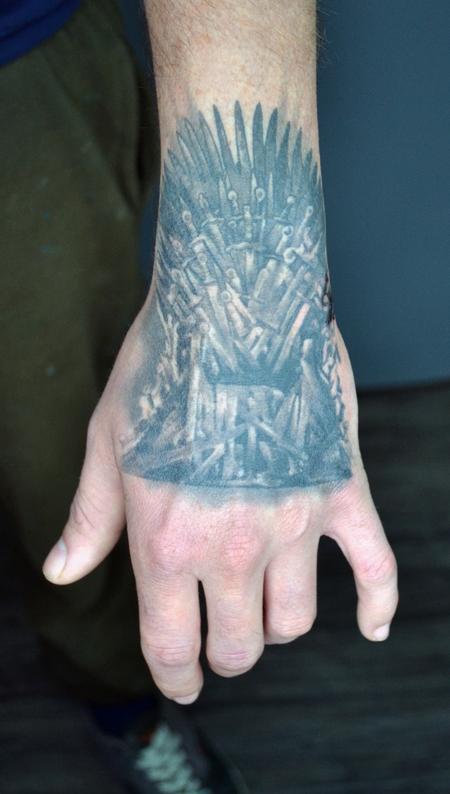 Got a healed picture of this Iron Throne from Game of Thrones today, all healed other than two tiny daggers that i totally forgot to shade last time! duh!

Healed and settled for atleast 6 months, if not more, on a guy who works outside with his hands all day! A lot of tiny details and texture in there!